Harvard Main Office at 10 Kennedy Drive - Harvard, IL 60033
Call (815)943-6629 for assistance, or to pay Credit Card Payments.
Three Convenient Locations:

Main Office
H & H Mini Unit Storage
10 Kennedy Drive
Harvard, IL 6003
PH: (815) 943-6629
FAX: (815) 943-7035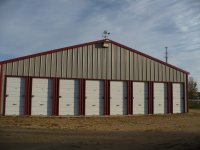 Poplar Grove
H & H Mini Unit Storage
4760 Rt. 173
Poplar Grove, IL 61065
OFFICE CLOSED UNTIL FURTHER NOTICE
PAYMENTS CAN STILL BE LEFT IN THE DROP BOX
Our Poplar Grove Facility is equipped
with Security Fencing, 24 hour Touchpad entry
and Security Cameras.



Capron Facilities

H & H Mini Unit Storage
131 N. Main Street and
345 S. Wooster St.
Capron, IL 61012
There is No Office at our Capron Facilities. Please call the Harvard office to rent space in Capron.

Click here for Maps and Directions.


Email Us
Comments and Questions :
At H & H Mini Unit Storage, we are here to help. We want to provide you with the best customer service possible. Please use the form below to send us any comments or questions you may have about our facility and one of our staff will promptly reply.
| Home | Contact us | Storage sizes | Directions | Comments and Questions |
©H & H Mini Unit Storage 2008 All Rights Reserved