Storage Unit Information
Customer Services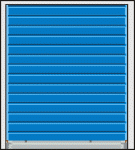 Main Harvard Office
10 Kennedy Drive
Harvard, IL 60033
Hours: Monday - Friday, 8:30 am to 4:00 pm
Weekends by appointment only.
Call (815)943-6629

or

Our Poplar Grove facility is located at
4760 Rt. 173
Poplar Grove, IL 61065
OFFICE CLOSED
BY APPOINTMENT ONLY!
PAYMENTS MAY STILL BE PLACED IN THE DROP BOX..

---
EMAIL H & H STORAGE!
| Home | Contact us | Storage sizes | Directions | Comments and Questions |
Ⓒ H & H Mini Unit Storage 2016, 2017 All Rights Reserved
This site best viewed with Internet Explorer 4.0 or higher and 800x600 screen resolution